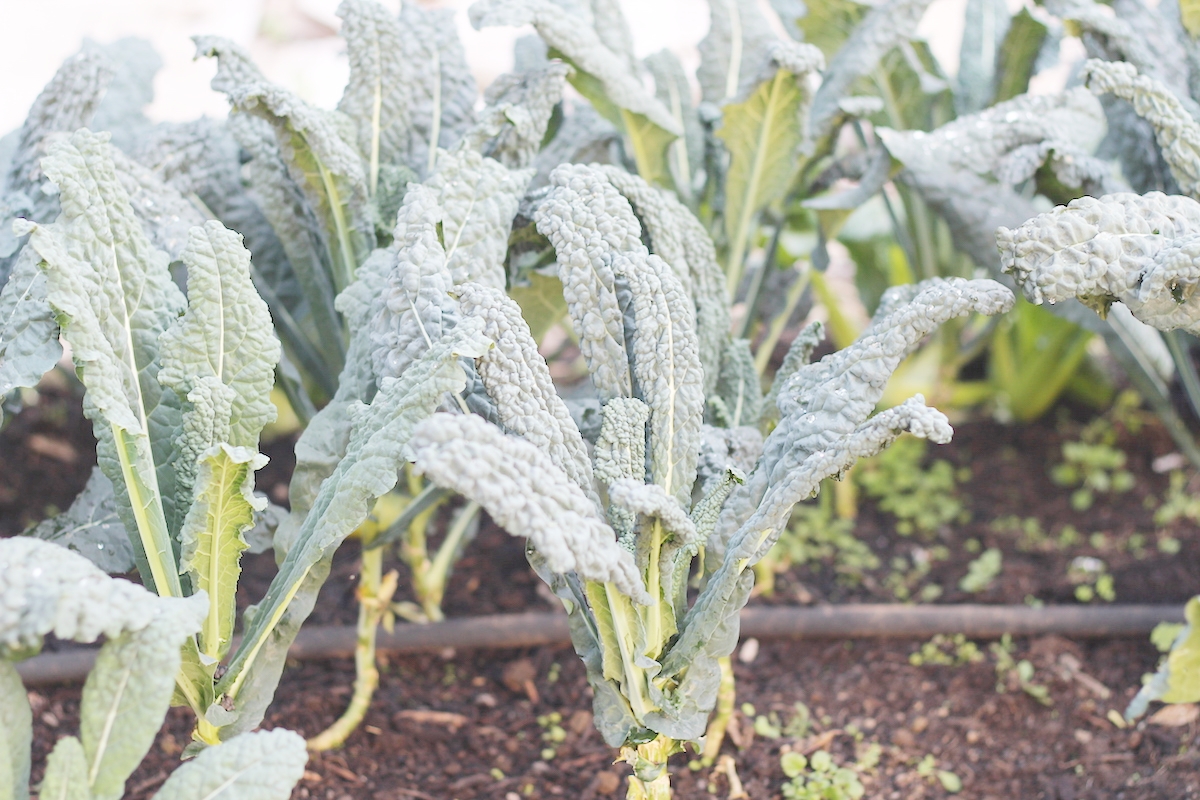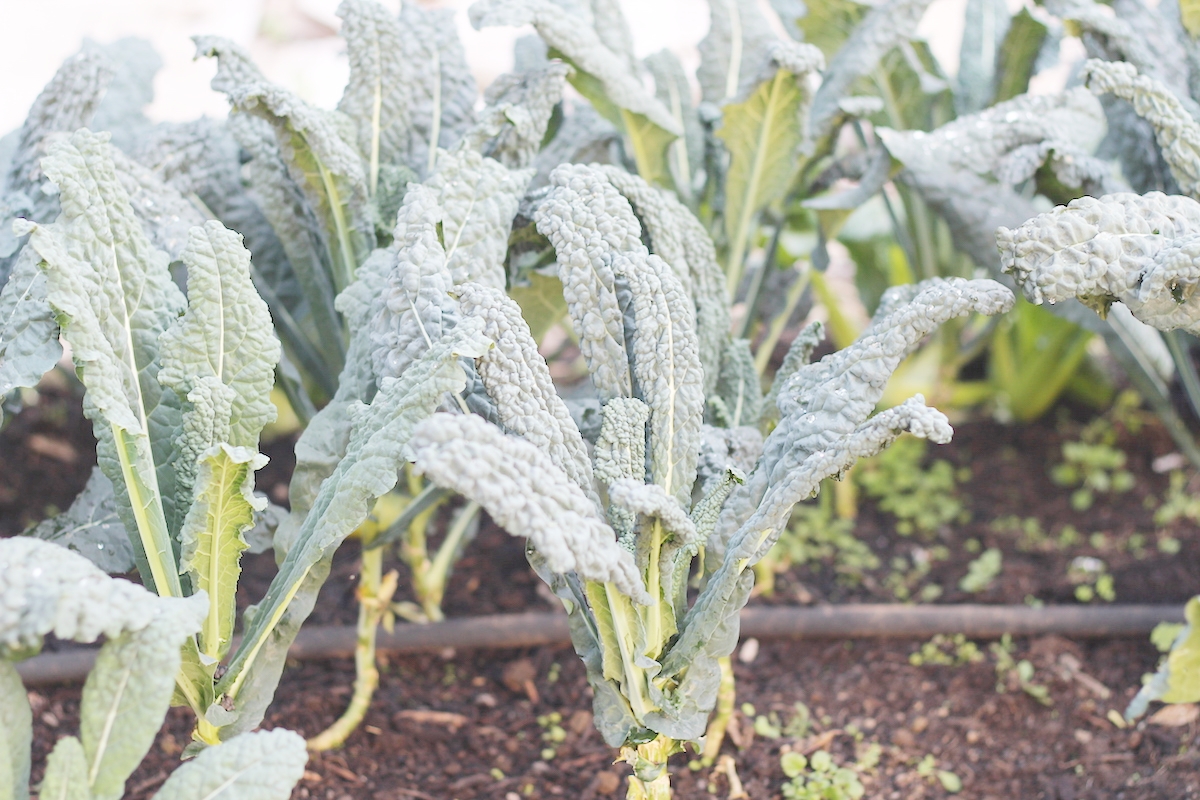 Kale
The dark leaves of Tuscan Kale (also known by their Italian name Cavolo Nero or 'Black Cabbage') are jam packed with flavour as well as nutrition, being full of antioxidants and high in vitamins and minerals including vitamins A, C, K, calcium, manganese, iron and lutein. They make a great addition to most cooked meals, particularly soups. They also make delicious chips, baked briefly in the oven!
Use kale in the same way as you would cabbage, including slicing it finely in salads. To soften kale and break down the cellulose in leaves so it's easily digested raw, just dress a kale salad with oil, vinegar or lemon juice, ideally massage the dressing into the kale leaves, and leave to sit for 15 minutes. We recommend adding orange slices, walnuts and herbs - delish!
For those with a healthy bent, kale is also a key addition to raw smoothies and juices, nicely offset by citrus, ginger and a little sweetness from seasonal fruit.